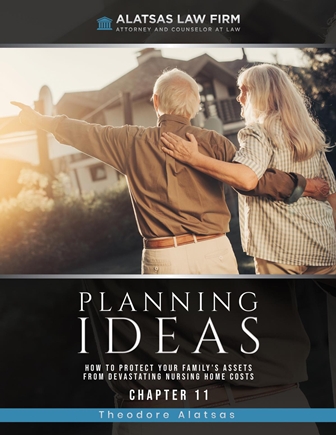 Long-term nursing care can cost an arm and a leg. If you're like many people, you may be counting on Medicaid to cover some, or all, of those expenses. However, as a needs-based program, Medicaid has strict income and asset criteria that applicants must meet in order to qualify. Though qualifying for benefits and protecting the legacy you've built for your family is possible, it requires a great deal of careful and thorough planning, ideally well in advance of your need.
What to do with your house is one of the biggest decisions you'll face. However, the stakes here are a bit different since your primary residence is an excluded asset for Medicaid qualification purposes. While you won't have to do anything special with your house to qualify for long-term nursing care benefits, after your death, it becomes subject to estate recovery. If you want your family to have your home once you're gone, you'll have to take action to protect it. Fortunately, you've come to the right place for help.
We Wrote the Book on Protecting Your Assets From Long-Term Care Costs
Alatsas Law Firm's highly-experienced Medicaid planning attorney has helped countless clients protect their homes from estate recovery. His book, How to Protect Your Family's Assets From Devastating Nursing Home Costs, offers invaluable information on how to navigate the planning process. The Home: Planning Ideas chapter discusses the pros and cons of various options for what to do with your residence, including:
Doing nothing

Transferring it to your children outright

Adding a child's name to the deed

Transferring it to your children, but retaining rights to the property during your lifetime

Transferring the property to a trust, but retaining rights during your lifetime

Ladybird deeds

Purchasing interest (or joint interest) in your child's home

And much, much more
This chapter is available for free as a complimentary preview of our Medicaid planning book.
Request Your Free Chapter Today
Complete the contact form on this page and we'll deliver your free chapter—The Home: Planning Ideas—of our book,
How to Protect Your Family's Assets From Devastating Nursing Home Costs
, directly to your inbox. After that, a member of our team will follow up with you to answer your questions and send along the full version of our informative guide.