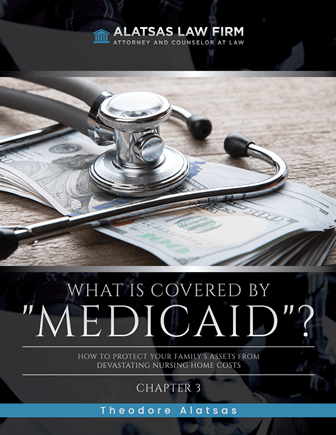 Medicaid is a federal and state program that pays certain medical costs for people with limited income and resources. It is available to individuals of all ages, but seniors often apply for Medicaid when they encounter costs that are not covered under their existing Medicare benefits. An elder law attorney experienced in long-term care planning and asset protection can help you receive coverage without jeopardizing your existing assets.
For seniors who are no longer able to live independently, there's no doubt that Medicaid plays a vital role in covering the cost of long-term care. However, this program does not pay for every expense a recipient may incur.
In What Is Covered by Medicaid?, you'll learn more about the services that must be covered by Medicaid and which expenses the program considers to be the responsibility of the recipient and their family. This chapter discusses paid services for recipients who live in their own homes, as well as those who are residents of nursing homes or assisted living facilities. It also defines the various categories of non-covered personal expenses—allowing you to make more informed decisions about your future financial needs.
Simply fill out the form below to get your free chapter delivered directly to your inbox. After that, a member of our team will follow up with you to answer your questions and send you the full version of our helpful Medicaid book, How to Protect Your Family's Assets From Devastating Nursing Home Costs. If you'd like to request a free consultation to discuss your long-term care and asset protection needs, contact us at (718) 233-2903.