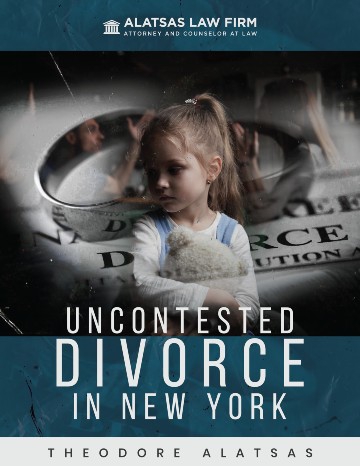 If both you and your spouse agree that your marriage is no longer working, you might be thinking that you don't need an attorney to handle your divorce. While it's true that an uncontested divorce is less complicated than a contested divorce, it's never a good idea to forgo legal representation. Without an advocate on your side, you're putting your future at risk.
Why You Need an Attorney Even If You and Your Spouse Are on Good Terms
You might think that you and your spouse can work out the terms of your divorce independently, but this just isn't a smart move regardless of how amicable your separation is. Some of the many reasons to obtain assistance from a qualified family law attorney include:
Your spouse might attempt to pay less child support than what is mandated by state guidelines.
You may inadvertently sign away your rights to valuable marital assets.
If you're the lower-earning spouse, you might have a right to spousal maintenance that can help you get back on your feet after the divorce is finalized.
If you have a prenuptial agreement in place, you might not realize that the terms of the agreement are unenforceable.
Get the Help You Need to Determine Your Next Steps
Even in an uncontested divorce, each spouse needs to have their own attorney. A single lawyer can't ethically represent both parties due to the many potential conflicts of interest involved in determining child support, custody, visitation, spousal maintenance, and the division of assets. Complete the form below to request our free guide to learn more about filing for an uncontested divorce in New York, then contact us at (718) 233-2903 to schedule a consultation.